Leadership Development Initiatives 75% More Effective with the FIRO-B Instrument
ALD Corporate Development is a full-service corporate development and management consulting firm that offers three tracks: executive coaching, small business consulting for growth and profit through results-driven actions, and executive leadership training and seminars. And in today's fast-paced business environment, HR and LD managers are often overwhelmed and stretched too thin but still need to continually assess and tweak how leaders are performing and how that affects the company's bottom line - which is why they hire consultants like ALD Corporate Development. ALD's CEO, Guy Denniston, has over 30 years of corporate development experience in both the asset and non-asset supply chain industries and has consistently turned failing companies into thriving, profitable organizations. He's also an advocate of the FIRO-B tool for leadership development and teamwork workshops. Want to learn more about how ALD Corporate Development uses the FIRO-B assessment? Take a look at the case study below: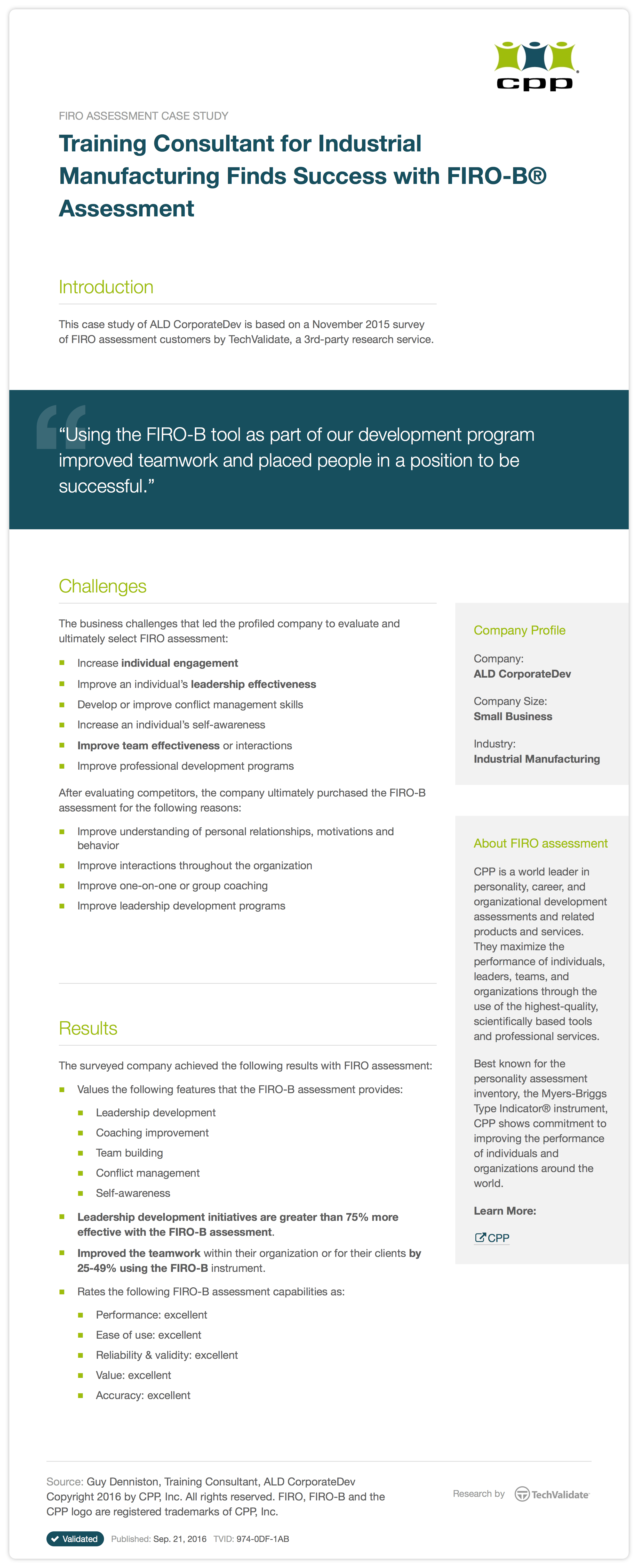 Interested in learning more about the FIRO-B assessment and how you can use it in your own organization or consulting practice? Download a sample report here and then visit the FIRO-B Certification page page here.