New Ready-to-Deliver Workshops for Easier Facilitation
Posted 25 October 2016 by
Global Marketing
Designing an effective MBTI® workshop can sometimes feel a bit overwhelming. That's why CPP created two new workshop facilitation kits—so you can focus your energy on facilitation rather than preparation. The kits come with everything you need to ensure that your training is a success:
Workshop ready: Comprehensive, ready-to-deploy presentation slides and training materials with engaging visuals
Comes with expert guidance: Includes facilitator notes with workshop instructions and recommended script
All-digital content: Conveniently loaded on a USB flash drive
If you want a new angle on MBTI insights, check out these ready-to-deliver workshops below. Enjoy!
Impactful Influencing: Harnessing the Power of Myers-Briggs® Type
Help individuals understand the impact of personality type on influencing, learn how they influence others and how others influence them with four influencing styles, and practice the skills of ethical and effective influencing through a series of activities. Additionally, workshop participants will have the opportunity to create an action plan for developing more effective influencing skills.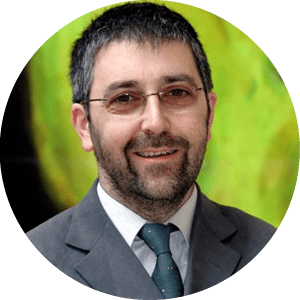 "Our research, which involved more than 3,500 people around the world, showed that there are four distinct influencing styles related to type preferences, with four distinct influencing languages. And if you are speaking the wrong influencing language, you are likely to have only a 10% chance of successfully influencing someone. That's where the Impactful Influencing workshop comes in—helping participants increase their chance of success by learning to appreciate and speak the language of the four influencing styles."
—Damian Killen
Co-author of Impactful Influencing: Harnessing the Power of Myers-Briggs® Type Founder & Managing Director, Thrive
MBTI® Concepts for Managers: A Step I™ Type Training Workshop for Managing and Mentoring Others
Help managers at all levels increase their effectiveness in their role. Workshop participants will become more familiar with the Myers-Briggs® framework and learn techniques for using MBTI preferences in managing and mentoring others. As part of the training, they will practice flexing their type style and discover how to recognize and apply "type cues" observed in others.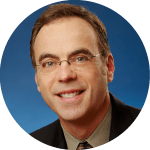 After managers have been introduced to MBTI® type, their reaction is often, "This is great—now how do I use it with my team?" MBTI® Concepts for Managers is designed exactly for that purpose! You'll be able to help managers take the next step in applying MBTI insights to improve their effectiveness when communicating, mentoring, providing feedback, and otherwise supporting their team."
—Patrick L. KerwinAuthor of MBTI® Concepts for Managers: A Step I Type Training Workshop for Managing and Mentoring Others Principal, Kerwin & Associates