Conflict in the workplace
When there's conflict at work, how do people approach it?
It's easy to think there's not much choice, especially if you see conflict negatively.
But at the heart of any conflict are people. And whether it's two people in conflict or a whole team, people have different approaches—because they have different personalities, needs, and perspectives.
Understanding these approaches (including individual default styles) makes it possible to assess conflict situations constructively. Then, you can choose a path to a resolution. The TKI® framework, for example, describes five different conflict-handling modes based on assertiveness and cooperation.
In conflict, choices are available. The first step is to know about them.
Manage conflict with the TKI® assessment
The Thomas-Kilmann Conflict Mode Instrument (TKI®) is an assessment for managing and resolving conflict.
It's a framework based on five different conflict-handling modes which people use in conflict situations. By exploring how those modes affect relations between people, you find solutions for moving conflict to a more productive place.
Two reports are available:
The TKI® Profile and Interpretive Report assesses an individual's conflict style—see sample.
The new TKI® Team Report assesses a whole team's conflict style— see sample.
Want to learn more about the TKI framework? No problem.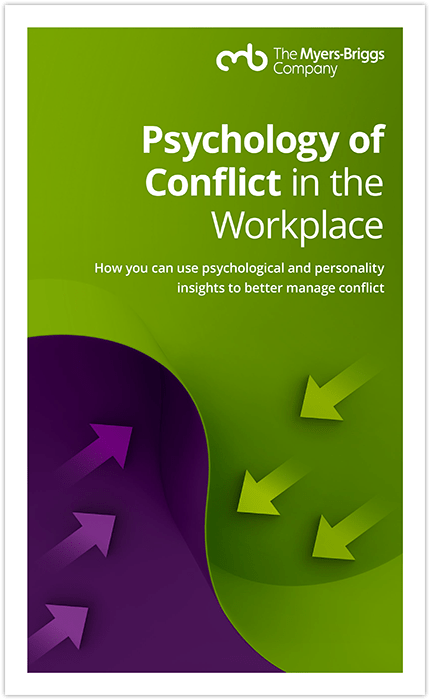 Psychology of Conflict Management
Go behind the scenes of workplace conflict. Learn about the different types of conflict and the role of personality so you can apply conflict management strategies that work better.
Download e-book
Research shows that people are moving in and out of teams at a much more rapid rate than they did in the past. So…you really need to have these conflict management skills, whether you're a member of a team or a leader of a team, because this is going to be really dynamic.
-Dr Gail Fann Thomas, conflict management expert and co-author of the TKI® Team Report
Need support? Not sure which option is best for your specific organizational needs? Complete the form below and one of our experts will be in touch soon.
Unable to load form.
Your form is not configured to work with this external domain.