Introducing the New
Myers-Briggs® App
Turn self-awareness into action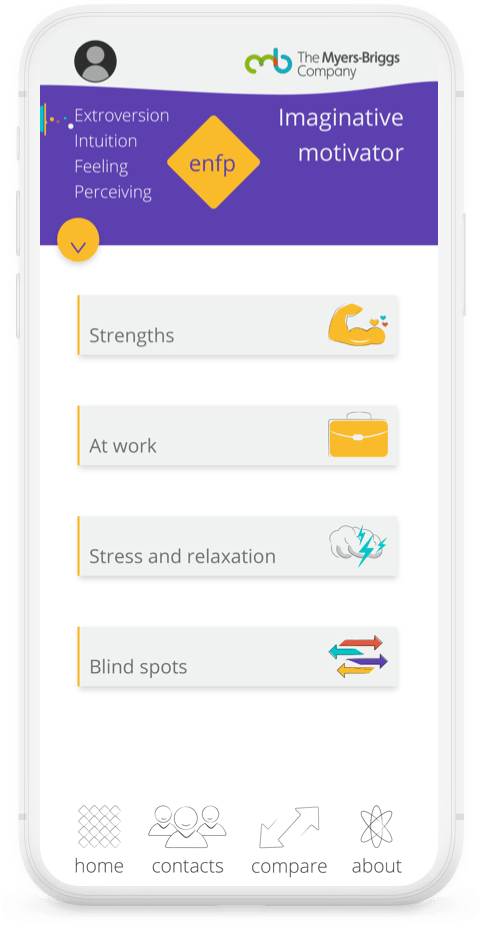 The new Myers-Briggs® App is the portable guide to MBTI® type. It helps users put self-awareness into action the moment they need it—anytime, anywhere.
For you, the MBTI practitioner, it's the ideal resource to provide people following an interpretation or workshop because it encourages real-world use of type. This results in even more successful training outcomes for both individuals and organizations.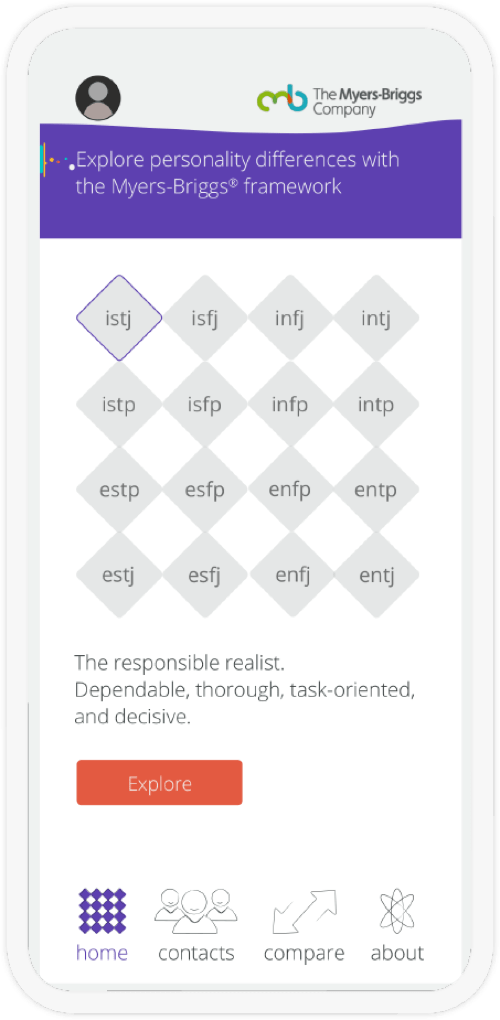 MBTI® type at users' fingertips
With the app, users have access to MBTI type information all the time—it's always with them, on their smartphone. And this accessibility promotes greater use of MBTI type. Users can explore the 16 types to learn about their own strengths, blind spots, work styles, and stress triggers, as well as those of others, any time they need. Watch an overview of the app.
Actionable insights in a few quick taps
A common challenge after MBTI training is figuring out how to apply type information in everyday interactions. With the app, users can easily compare their type to another person's type and understand the interpersonal dynamics between the two types. They get insights they can use to build positive relationships.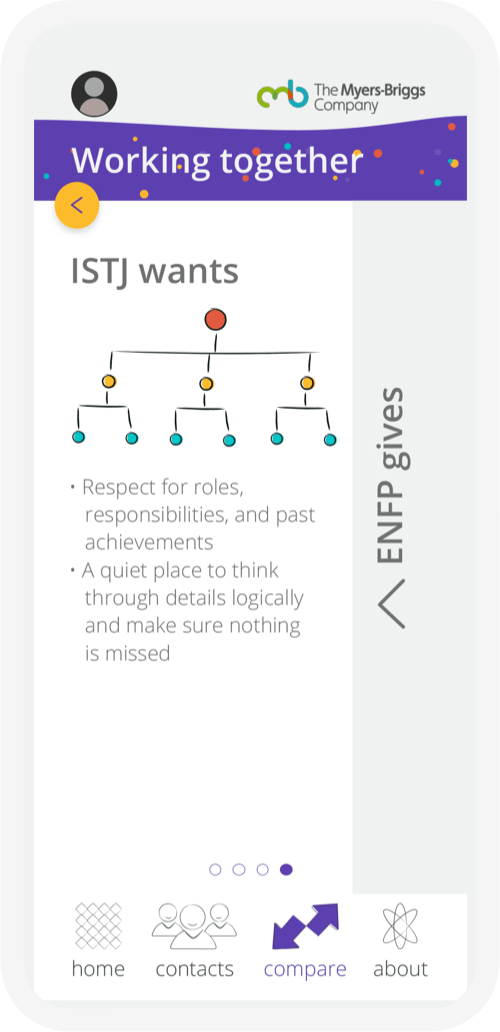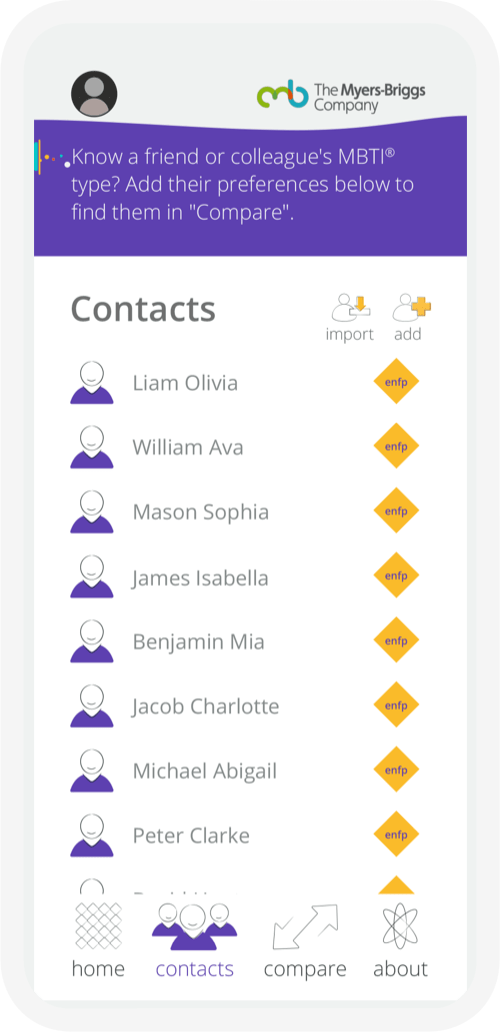 Seamlessly integrates type into everyday life
Users can store their contacts' MBTI types in the app for instant access when needed. This means they can integrate type into their lives. It becomes personal, real, relevant—and this makes it much more useful.
Easy to purchase and deploy
Purchase licenses for $12 each on the Elevate® platform and give them to users so they can activate the app on their smartphone. Your purchased licenses remain available in your Elevate account until you assign them to users. You can manage your app licenses easily through a dedicated Myers-Briggs App page in the Inventory navigation tab. Learn more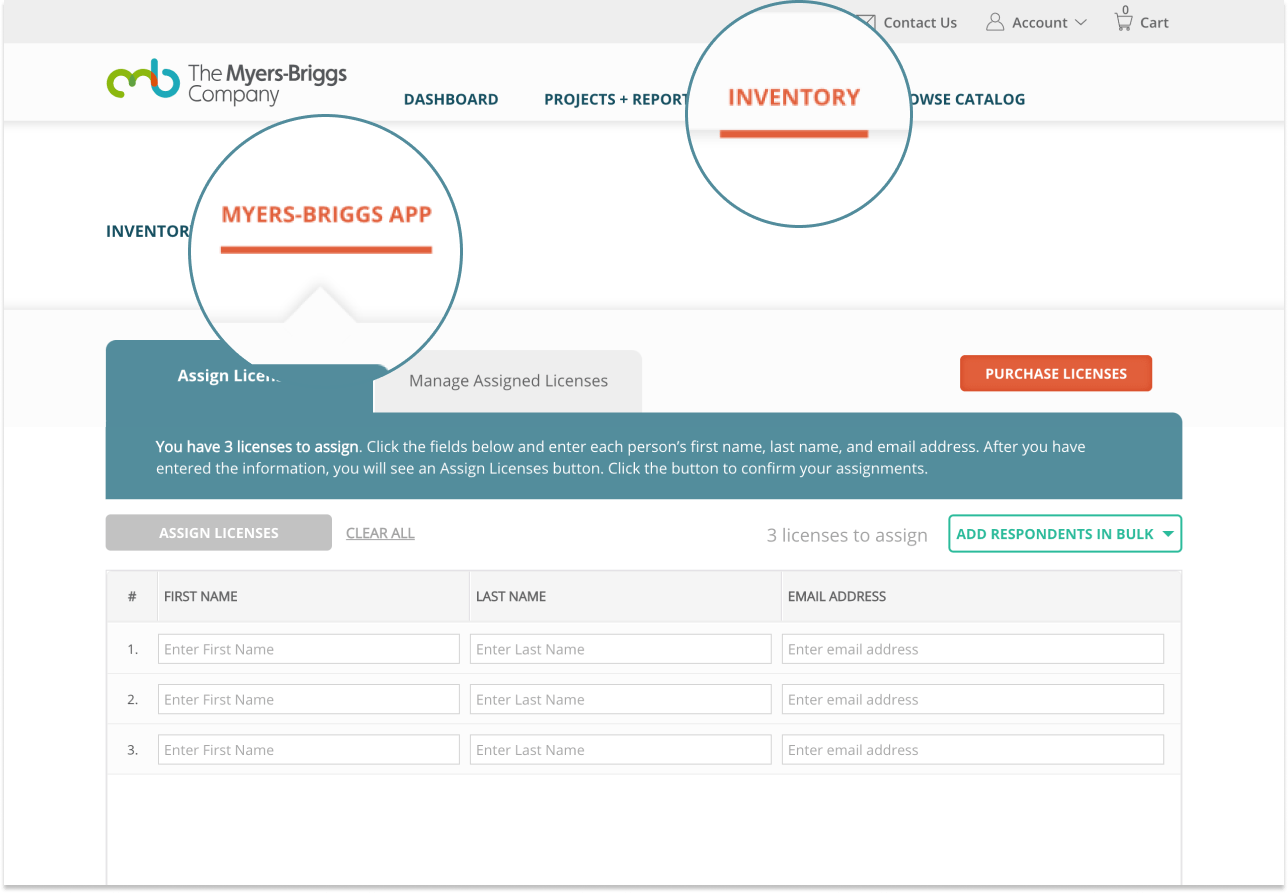 Before You Buy
Remember to keep your Elevate® account active
Your Elevate account is your convenient one-stop shop for buying and managing Myers-Briggs® App licenses. While your purchased licenses will not expire, you must have an active Elevate account to access and manage them. Please note that there are no refunds or exchanges for purchased licenses.
Save money with our app + report bundles
The Myers-Briggs® App complements and enhances the MBTI reports you use. It reinforces participants' learning and helps them apply type insights practically. We've created money-saving bundles that combine the app with our most popular MBTI reports. Find the bundles in our Elevate product catalog or contact for more information.
Be sure users meet app compatibility requirements
The Myers-Briggs® App is designed for
iPhone 7 and newer running iOS 10 or later
Smartphones running Android 6.0 or later
Note that while the app may work on some tablets, the user experience won't be optimized.