Home
Products & Services
Elevate®
Elevate® Assessment System
According to the Aberdeen Group, best-in-class organizations use assessments through the talent lifecycle.1 The Myers-Briggs Company's assessments–such as our Myers-Briggs tool–enable you to stay competitive, and our Elevate® platform empowers you to optimize productivity and accelerate results with an assessment system that's sophisticated and easy to use.2
Already an Elevate® customer? Log in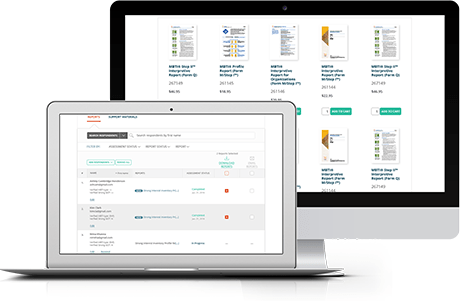 IT'S TIME TO ELEVATE YOUR ASSESSMENT PLATFORM.

ESSENTIAL LICENSE: $195 / YEAR
CREATE A PROJECT
To send assessments to your clients, you'll first create a project. Your clients will receive an email with a project link that allows them to take the assessments.
PURCHASE INVENTORY
Once your clients complete their assessments, you'll need to purchase inventory to download reports. You can purchase reports directly from your project.
DOWNLOAD REPORTS
Once you have inventory, you can download your clients' reports. Reports are taken from your inventory the first time you download them. Re-downloads are always free.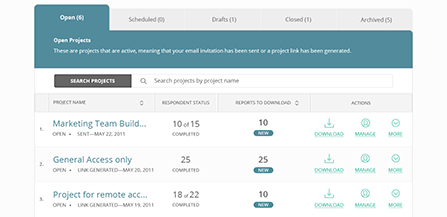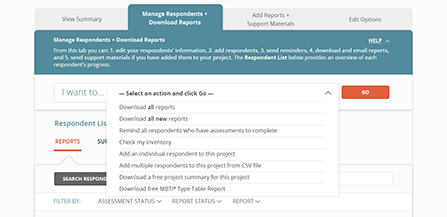 Optimize productivity with a sophisticated, intuitive interface
One-stop shopping–reports and support materials
Secure credit card-storing capabilities
Mobile device optimized
Exceptional security and privacy protection

The Myers-Briggs Company's experts and support team are here to help you perform your job with confidence by providing:
The best customer service in the industry.
Three flexible support options–phone, online, and self-service tutorials.
I love this new site! Amazingly simple to use, and will help keep things so organized! Thank you!
-Lauren Anzivino, Chief, Army Family Housing
"Elevate is very intuitive!"
Nav Dutta, Hult International Business School
"I'm thrilled with assessment completion notifications. Thanks for listening to us!"
Janet Hoffman, Delaware Valley, APTi
"Elevate will save me time...my scarcest resource!"
Curt Lawhead, Philips
1. Assessments are used by 75% of Best-in-Class organizations for developing targeted development plans and by 61% for developing interpersonal and leadership skills—Aberdeen Group, Talent Assessment Strategies 2012.
2. Industry analyst research conducted in 2010 showed that companies are demanding HR systems with global and mobile capabilities, transactional processing, and sophisticated functionality for less IT investment. SaaS/cloudbased solutions that alleviate the need for IT implementation, maintenance, and upgrades are essential.