Celebrating the largest voter turnout in US history
Posted 11 November 2020 by
Melissa Summer
After a hard, contentious election season in the US and what seemed a long and stressful time waiting for the results, this Saturday (November 7th ) Joe Biden secured enough votes in the Electoral College to become the 46th President of the United States. He has been named the winner based on results provided by trusted election officials, and widely declared by multiple independent news organizations, including the Associated Press, Fox News, CNN, ABC News, CBS News, and NBC News.
As in every election, each of us will process the results differently. Yet, for our US colleagues, it's our duty to respect the results and move forward as a country, together. The presidential race is over, but our democracy continues.
The United States has held elections and upheld a peaceful continuation (or transfer) of power for more than 230 years, including during previous crises, World Wars, depressions, and pandemics. Our US democracy was built for this.
At The Myers-Briggs Company, we value diversity, inclusion, equity and respect.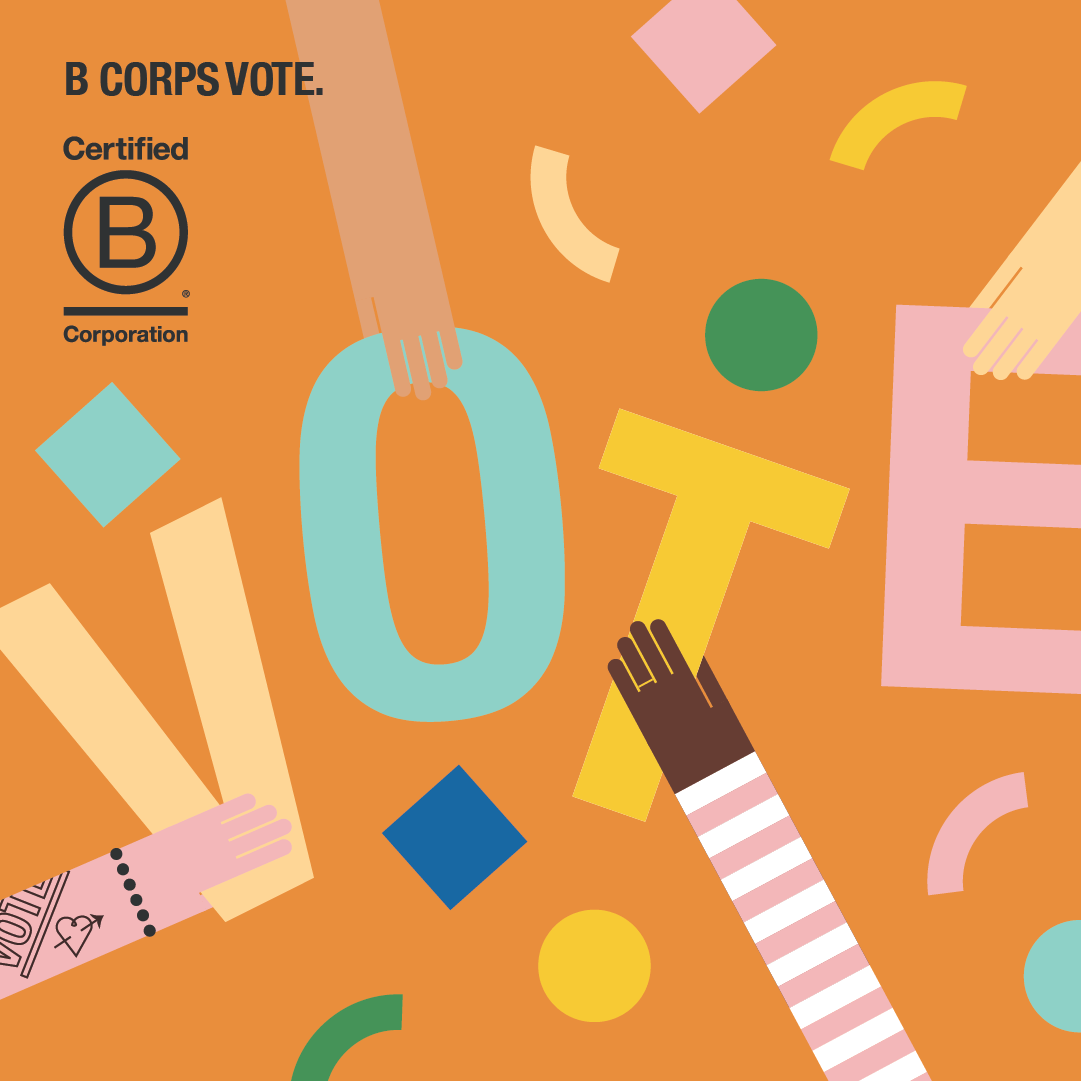 We're committed to a workplace that's supportive of all employees and free from political bias. And we're committed to strengthening the communities where we live, where we work, and where we vote. Our CEO and President, Jeff Hayes, recently said to our employees, I'm so proud to acknowledge all our US colleagues who contributed to this year's historic voter turnout. Thank you to all of our US team members who volunteered or served as poll workers, and to all our US employees, customers and other stakeholders who made their voices heard at the polls. Even in the midst of a pandemic, more Americans voted than ever before. This is a remarkable achievement for our US democracy.
To support voting efforts, we joined forces with other Certified B Corporations to provide a stable source of information and encourage employees and customers to vote as a way to use their voice to shape a better future for themselves and their communities.
The B Corp community did their part to make sure their employees and other community members could vote safely, whether by providing paid time off for voting and volunteering or encouraging them to make a plan to ensure their ballots are cast. If you'd like to learn more about the initiatives B Corps implemented during this election season, take a look here.
The Myers-Briggs Company was also a part of the 100% In B Corp and Civic Alliance initiative. In this, over 500 companies and their CEOs declared their support for democracy. They called for safe access to the polls for voters, and recognition of election officials as the trusted source for verified results.
As each of us begins to heal from a long election cycle, be kind to one another and engage in respectful dialogue. And know that regardless of the outcome of this election, it doesn't change The Myers-Briggs Company's Mission - to inspire people to lead more successful and fulfilling lives.
Now is the time for us to come together in our workplaces, and as a nation.
In closing, remember to take good care of your well-being, especially during these stressful and emotional times.