American Red Cross Uses CPI 260 Tool to Identify Leadership Potential
Posted 24 June 2016 by
Global Marketing
Every two seconds someone in the U.S. needs blood, which means approximately 36,000 units of red blood cells are needed every day in the U.S. People need blood for a variety of reasons, from chemotherapy treatment to natural disasters, and many often need more than a few pints. A single car accident victim can require as many of 100 pints of blood. In addition, blood can't be manufactured – it can only come from generous donors. And since 1940, under the leadership of Dr. Charles Drew, the American Red Cross has taken on that need with astounding success. In fact, nearly 40% of the nation's blood supply is provided through the Red Cross to 2,600 hospitals and transfusion centers nationwide.
It's organizations that help serve our country such as the Red Cross that make us at The Myers-Briggs Company proud to be able to provide assessments and training that help their organizations, and their employees, be more successful. Specifically, the American Red Cross used the CPI 260 instrument in order to address the challenge of objectively identifying leadership potential within their organization
Read more below about how the Red Cross used the CPI 260 assessment and why they'd recommend it: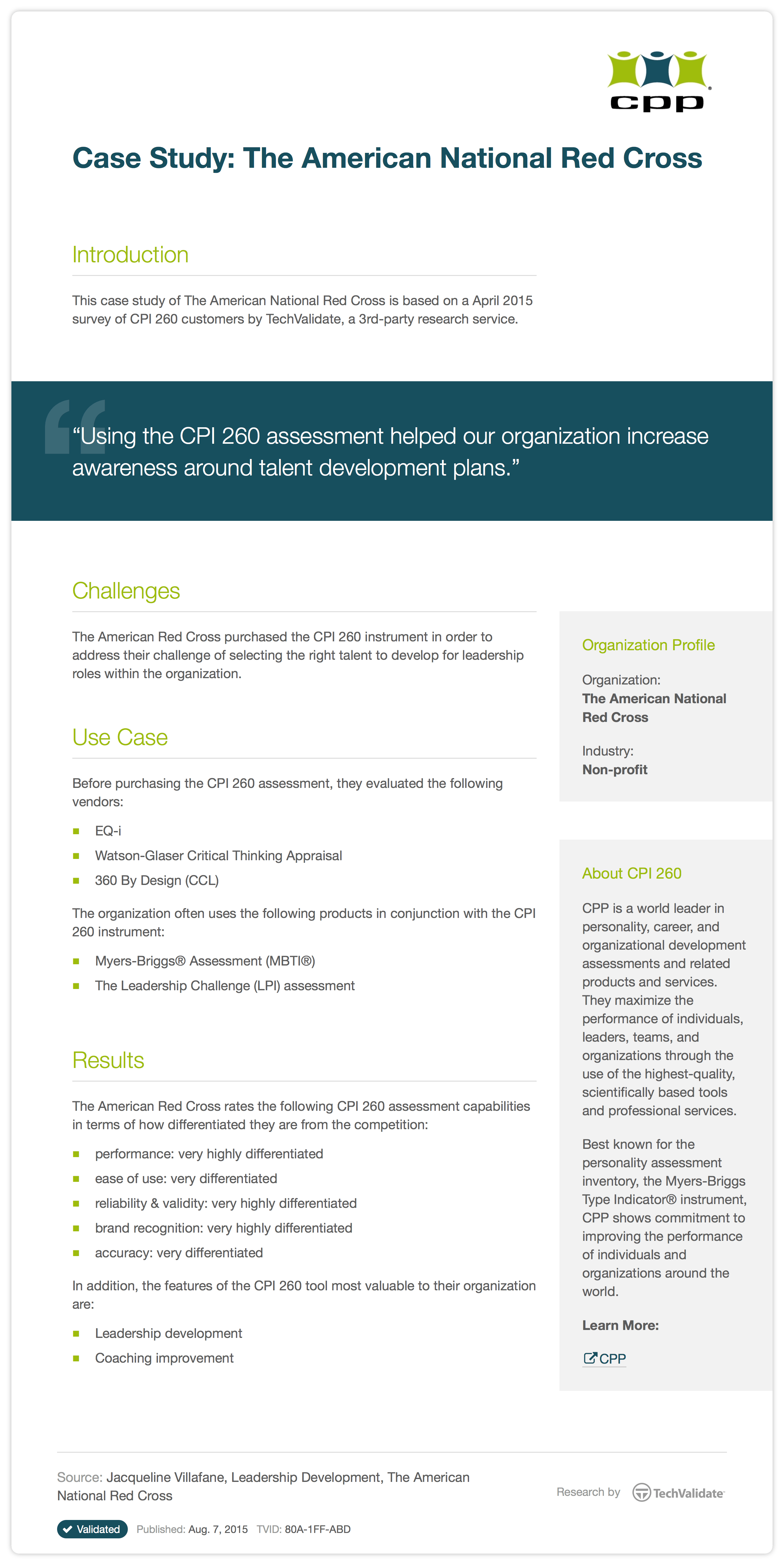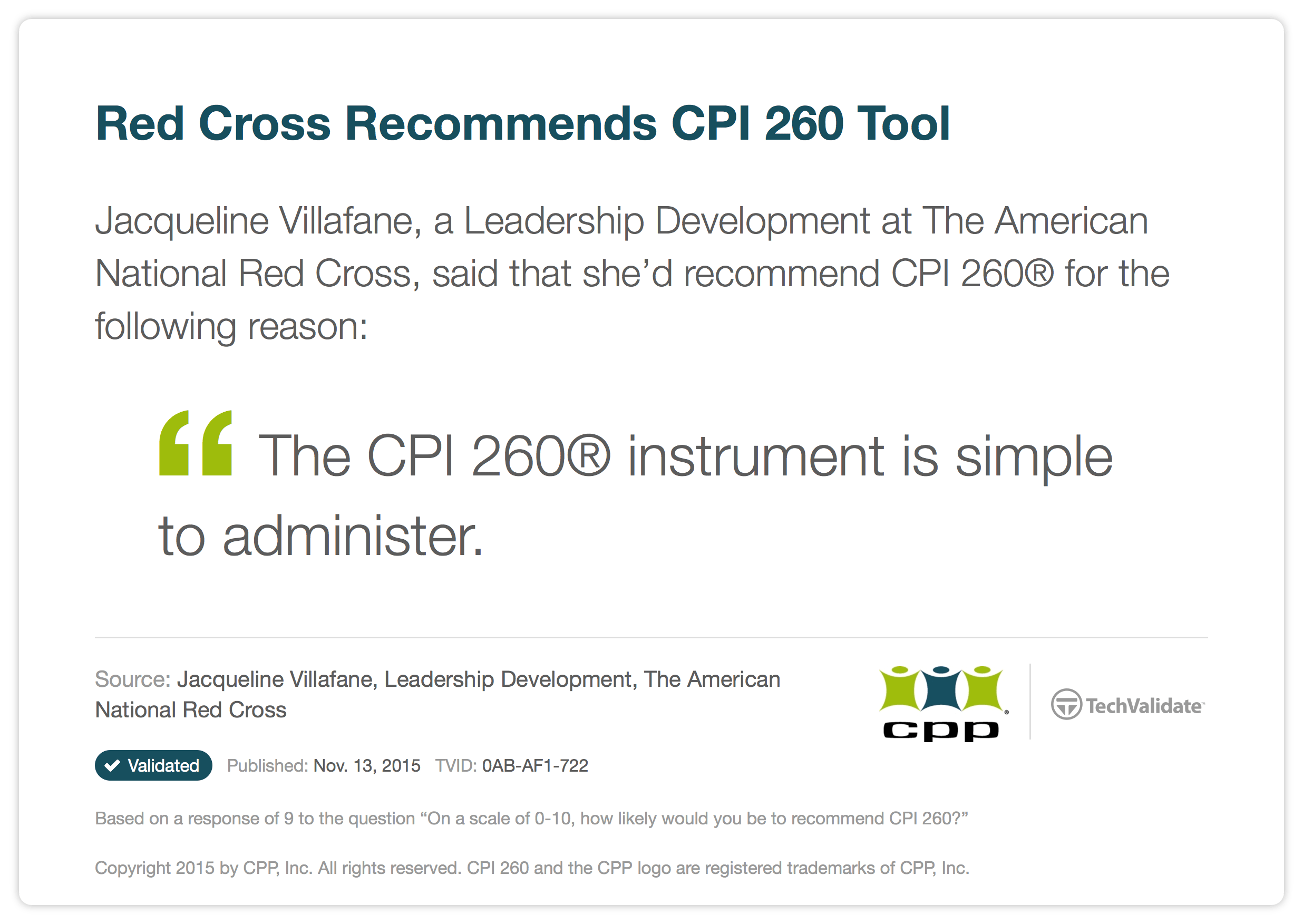 Learn more about the American Red Cross, blood types, and find a donation event near you by visiting www.redcross.org
Learn more about the CPI 260 assessment, view case studies and videos and download sample reports at www.themyersbriggs.com/cpi
To get more in-depth information about the CPI 260 assessment and how it's used in leadership initiatives, download the CPI Leadership Playbook here.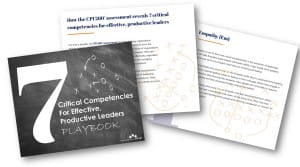 TechValidate is a third party research firm that collects information from verified CPP customers, checks the accuracy and authenticity of the data and publishes statistics, deployment facts, and the unfiltered voice of the end-user, without any editorial/analyst commentary, to a research portal open to the public.