Home
Company
Press
Year
2017
August
CPPs New Practitioner Products Bring MBTI, FIRO and TKI Training to Life
New Tools Enhance Personal Relevance, Address Top Leadership and Career Issues
SUNNYVALE, Calif., Aug. 2, 2017—CPP, Inc. (CPP.com), the exclusive publisher of the Myers-Briggs Type Indicator® (MBTI®) assessment, has announced a new line of products designed to expand the ability of qualified practitioners to deliver consistently positive learning experiences. The stream of new products includes various feedback materials and facilitation kits for use with the MBTI, FIRO® and TKI® assessments.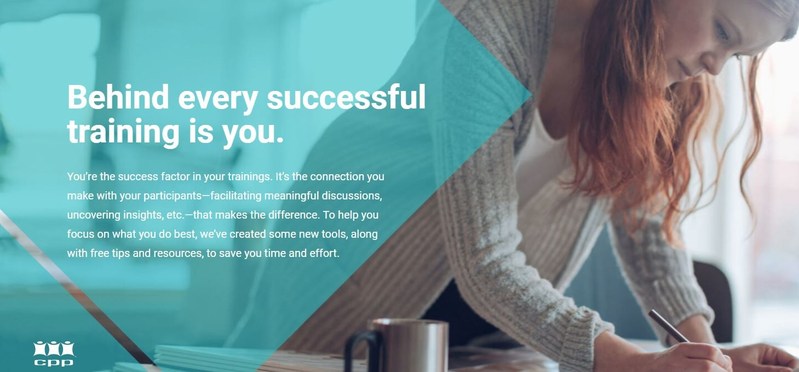 New tools and products developed by CPP—The Myers-Briggs Company to help HR trainers and organizational development consultants get the most from their training sessions.
"We've designed a new line of materials that we believe enhance engagement, knowledge retention, and the ability to quickly apply understanding of personality difference to everyday workplace challenges," said Suresh Balasubramanian, GM / SVP Products, Programs & Marketing, CPP. "These new tools will allow L&D practitioners to hit the ground running with our assessments, and deliver greater impact to the people they work with." Products that are currently available include:
MBTI® Step I™ Feedback Cards. Guides exploration of the MBTI preference pairs in a way that makes it easy for practitioners to deliver individual feedback, and engaging and personally relevant for learners to understand their personality type.
MBTI® Step II™ Feedback Cards. Guides deeper exploration of personality type by considering the facets of each MBTI preference pair.
MBTI® Flip a Type Tip. Helps learners apply personality insights at work by easily comparing their MBTI type with that of a colleague, and instantly appreciating likes and dislikes, strengths and blind spots, as well as practical tips to work together more effectively.
FIRO® Feedback Cards. Guides exploration of an individual's interpersonal needs, as revealed by the FIRO framework, to initiate improvements in personal relationships and professional performance.
Facilitation kits for today's most pressing issues
CPP has also released two more expertly designed workshop kits that can be used to help organizations improve communication and manage conflict—issues that are core to effectively navigating today's work and leadership environment. For more details or to purchase these products, visit http://people.cpp.com/success.html.